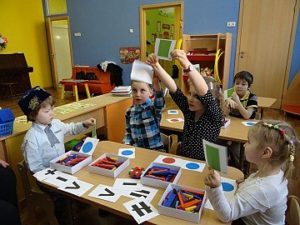 Children's centre Shemesh Matanel
In the heart of Voronezh has a fabulous island named "Shemesh Matanel". It is called so because there is always shining sun, Shemesh. The inhabitants of this fantastic place still quite small, they from 3 to 6x years.
They have fun. Our little islanders love to sing, play, draw, dance, and even learn.
Every day they go on a journey in search of new discoveries. In a way our kids are supported by a kosher meal. Our natives are very friendly, help each other on a long journey. At the same time the older kids learn to take care of, to be an example for them. And the kids in turn reach for seniors, learn from them, adopt best quality.
Routes of our travelers are in town Masoret, where they can get acquainted with the Jewish tradition, culture and language. The street musicians they learn songs in different languages, dancing and having fun.
Outdoor holidays they expect a lot of surprises and gifts. And those who like to make beautiful things with their hands can learn it on the street Masters. On these streets live their fellow teachers who can reveal the talents and abilities of each of the island's inhabitants "Shemesh Matanel".
And our natives are very hospitable and so are waiting for new friends on their fabulous island "Shemesh Matanel"!
If you have any questions please email us to mrovero@mail.ru
This post is also available in русский.